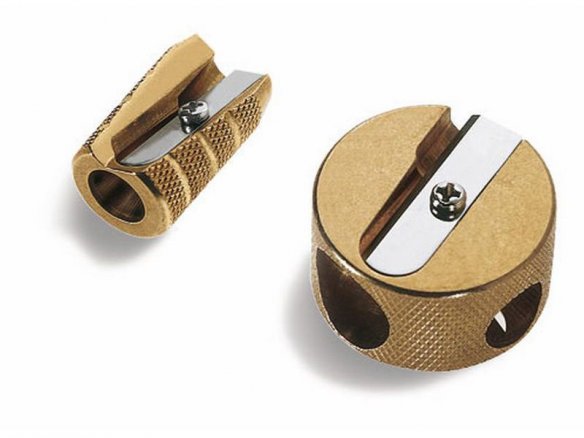 heavy brass construction, round, replaceable blade
Once you have taken this beautiful, weighty pencil sharpener in your hand you won't want to put it down. And because the precision blade is replaceable it can serve as a lifelong companion.
Brass pencil sharpener
2 Variants
Note
Please note that unfortunately our standard replacement blades do not fit the single-holed sharpener version (grenade)!