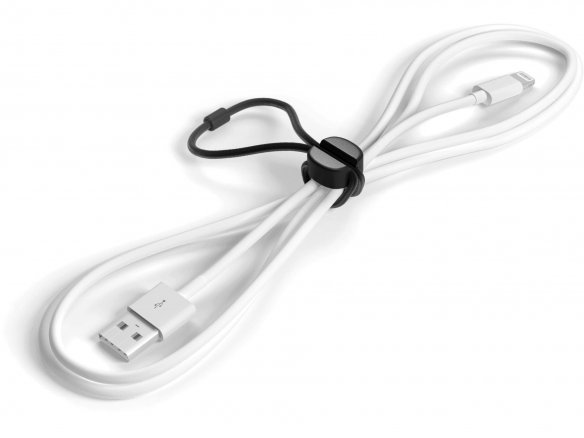 8 in every package
For bundling cables and objects
Flexible rubber cord with fastening clip
reusable
Length

4 pieces each: 120 and 200 mm

Colour

black and grey or blue and orange
The Pixi collection from BlueLounge provides the means to bind, bundle or affix groups of things together. Instead of using the old classic cable ties you can now accomplish the same thing much more easily with Pixi.
These practical fasteners have elastic flexible bands that can be simply clamped into tthe opening of its clip. When the cords are pulled tight, the two of them end up laying directly next to one another in such a way that they hold securely. And it is just as easy to open the tie back up again with a firm pull!
Pixi is long-lasting, flexible and can be used over and over again! These are the greatest ties ever! They can be used to bundle or bind just about anything, from cables to garden hoses, from bags to yoga mats, from pens to books. It is also great for securing things in your bicycle basket!
Bluelounge Pixi small multi-purpose ties, set
2 Variants