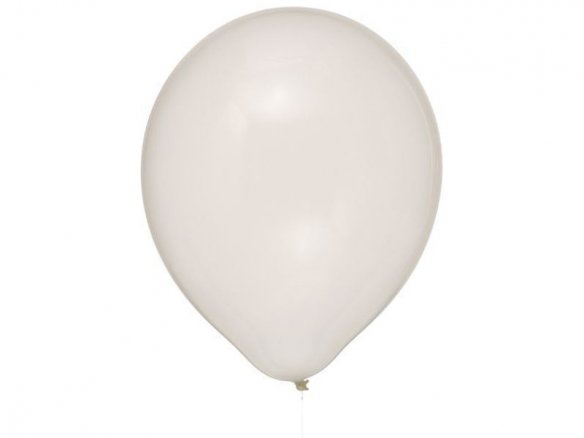 round balloon made of natural rubber, given dimensions: ca. diameter, Circumference: maximum 900 mm, surface: glossy, can be filled with gas, packed in reclosable plasctic bag
Our balloons are rather more round than pear shaped. They are comparatively easy to blow up because they are made of thin latex. The surface of the balloons is glossy The gloss, however, will fade away after about 48 hours; the surface will become matte and have a sligtly powdery film. The balloons should not be blown up any larger than the given diameter.
Balloons, transparent
2 Variants
Note
Children under eight years old can suffocate on balloons that are not blown up or ones that have popped. Adult supervision is required. Keep balloons without air away from children. Popped balloons must be disposed of immediately. Use a pump for blowing them up. Made from natural rubber, which can cause allergic reactions. Please save the packaging.