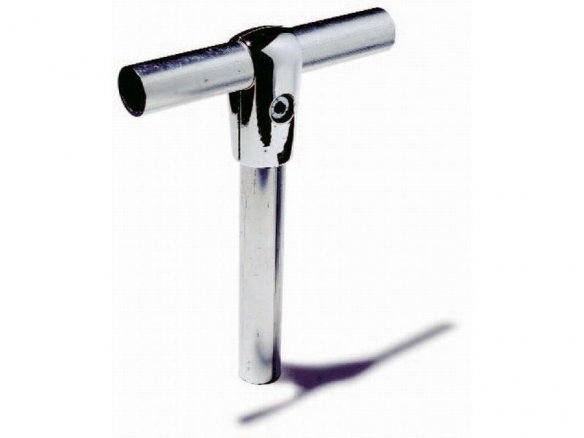 aluminium diecasting, chrome coloured, glossy, for flush connections, includes Allen head screws (6 mm)
The T-connector is the standard classic joint connection just like the ones found used in the Berlin subway as side handrails. Just like the normal connector joints, the T-connector and the parallel connector consist of two parts which must be put together with the Allen screw that is provided. The insertion depth of the tube (up to the Allen screw) is about 20 mm.
Aluminium T-connector for ø 25 mm tubes, for 2 tubes
Note
Our tube and pipe fittings are of a basic quality - i.e. there is always the possibility of surface scratches or other irregularities.