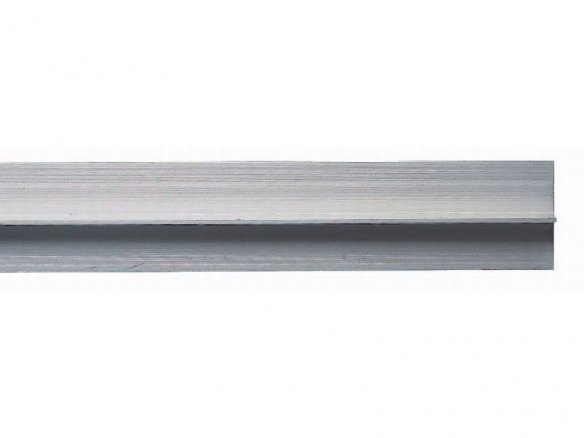 aluminium, silver anodised, with bevelled edge or grip zone, hanging hole, th = 2 mm, h = 20 mm, w = 40 mm
The aluminium T-section can only be used for exact cuts for a short amount of time because the edge is not reinforced with a steel insert. The 2 mm thick aluminium edge does, however, have a considerably longer service life for cutting purposes than customary aluminium straightedges with their much finer profiles.
If latex is applied to the back side it will be much less inclined to slip and slide without having to forcefully hold it in place. It is not only good for making long separating cuts, but is also a good choice for anyone looking for an acceptable straightedge at a reasonable price.
Aluminium straightedge, T-shape w/o steel edge
3 Variants