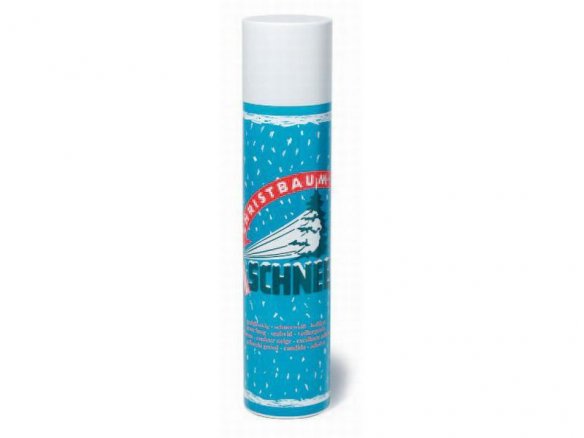 Description
Hazard warnings
Christmas tree snow is great stuff to use during the holiday season for decorating windows or trees with wintery white flock. When working with this spray it is essential that the can be at room temperature. The snow can be easily removed from window glass using detergent and water. Despite adhering well, the Christmas tree spray washes off easily and so is not suitable for outdoor use. Also note: the Christmas tree snow should not be applied to painted or varnished surfaces. Christmas tree snow is flame-resistant (B1) as per DIN 4102-1 (German rating system). Upon inquiry, we will be glad to send you a copy of the test certificate.
Danger, Propan = 8 - 13 %, Butan = 29 - 34 %, (VOC-Wert = 362,0 g/l), Flam. Aerosol 1
Hazard warnings
H222: Extremely flammable aerosol.
H229: Pressurised container: May burst if heated.
Safety instructions
P102: Keep out of reach of children.
P210: Keep away from heat, hot surfaces, sparks, open flames and other ignition sources. No smoking.
P211: Do not spray on an open flame or other ignition source.
P251: Do not pierce or burn, aven after use.
P410+P412: Protect from sunlight. Do not expose to temperatures exceeding 50°C / 122°F.
P501: Dispose of contents / container to …
Downloads
Aerodecor Christmas tree snow spray (012), can 400 ml