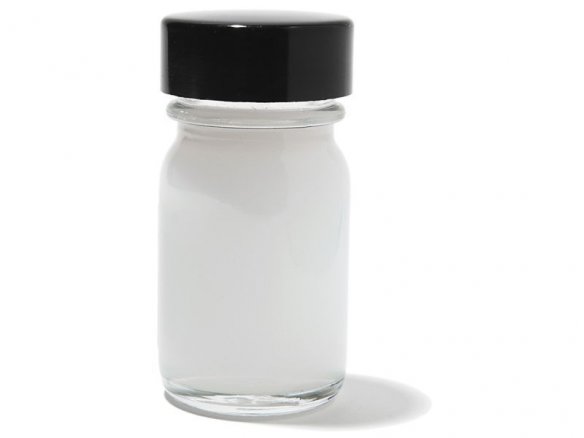 water-based acrylic glue, white, colourless when dry, weatherproof
The adhesive coat should be applied thinly and evenly to a surface that has already been prepared with the UNDERCOAT FOR POWDER GOLD/SILVER. The application of the powder should follow immediately after this step because the open assembly time of the adhesive coat is 15 minutes maximum (depending on the humidity of the room and the air temperature, this time can be considerably less!). It is therefore advisable to only apply the adhesive coat to an area that can be filled with the powder within this time limit.
After the adhesive is completely dry (24 – 48 hours), it is weatherproof but still has a certain amount of elasticity which allows you to polish the gilded area with a AGATE POLISHING STONE.
The adhesive coat for powder gold/silver can also be used with metal gloss pigments which we, however, do not carry because they are extremely dangerous for your health.
Adhesive base for powder gold/silver, glass bottle, 30 ml
Note
This adhesive coat for powder gold/silver is not suitable for use with gold leaf, silver leaf or metal leaf.