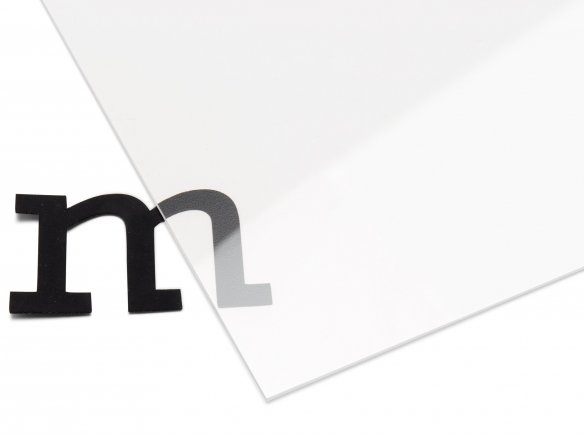 colourless 21570 AR, glossy/non reflection, both sides with protective film, all edges trimmed
Ideal for picture framing: the glossy side must lie flat directly on the picture because only then does the acrylic glass appear really transparent. Anything that is placed such that there is a space between it and the glass will appear blurred.
Custom cutting available. Choose your desired size! For more information about our custom cutting service, please visit Modulor Services.
Acrylic XT glass sheet transparent, non-reflecting (custom cutting available)
6 Variants
custom cutting
120 mm x 250 mm
250 mm x 500 mm