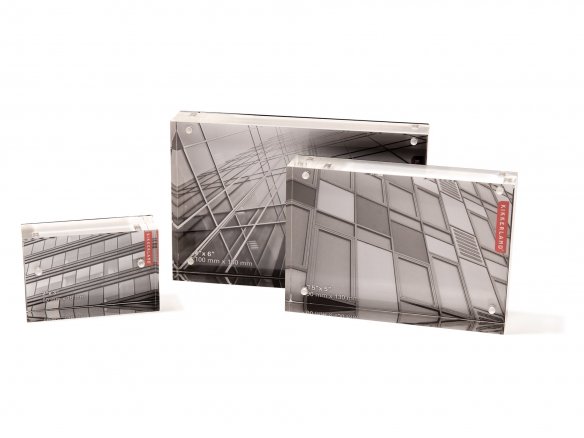 Material

acrylic, 24 mm

Rear panel

metal, black powder-coated

Assembly

2 or, alternatively, 4 neodymium magnets
This acrylic magnetic frame is a quick interchangeable picture frame for the protected display of photographs, labels and price tags among other similar things. Your picture is inserted between the 24 mm thick crystal-clear acrylic glass and the thin, sturdy and powder-coated metal rear panel. Instead of a closure with clamps or clips or the like, the connection between the acrylic glass and the panel is accomplished magnetically. Two or, alternatively, four neodymium magnets provide the attraction force and hold your picture firmly. Depending on the picture format, the solid frames can be set up either upright on on their sides.
Acrylic magnetic frame, 50 x 76 mm, th = 25 mm