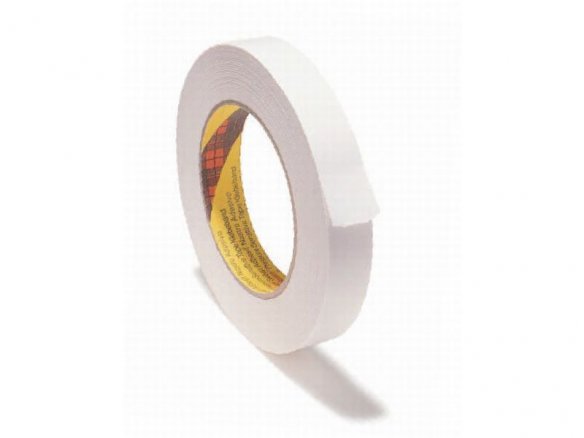 double-sided adhesive film without carrier, temperature resistant to 70 °C (short term to 90 °C), transparent; bonding material: acrylate A 50, th = 0.05 mm
Attributes: The 9605 is the standard transfer adhesive from 3M. This transparent adhesive film has a high degree of immediate stickiness and shear strength.
Applications: This adhesive is great for use on photographs, paper, cardboard, plastic films, etc. It can also be well used in making presentation charts. In this function it is worked with much like a basic double-sided adhesive tape: strips cut to exact lengths, glued to the carrier surface, silicone paper removed and the object subsequently affixed as desired.
3M transfer tape 9605, 19 mm x 50 m